B&B Owner/Operator Quiz
Is Your B&B Knowledge Based On
"B&B Outdated Traditional Myths OR
Current Industry Realities"?

---
This quiz was designed to help you assess whether your B&B knowledge is based on stone age myths, romantic notions or actual current industry trends.

Unfortunately, many of the training materials for new, perspective B&B operators is still based on information that was written many years ago. Can you tell what is outdated, and what is current?

Don't guess! If you do, your results will be based on your luck, not on your current knowledge.

Make sure you pick the MOST correct answer for each question. If you think there are multiple correct responses, pick the MOST correct one.

You must answer all questions before you can submit your quiz. You will see your results immediately.

---
"Do You Have What It Takes To Run A Successful, Profitable B&B In Today's Competitive Marketplace?"
---
---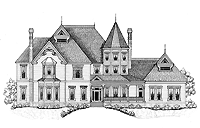 ---

© 2004 - BedandBreakfastProfits.com, all rights reserved